An idea for a great breakfast - yeast overnight waffles on yoghurt with fruit and hot cocoa
Prepare the dough in the evening, cover and leave on the kitchen counter overnight. In the morning, preheat the waffle iron and start making waffles. While the waffles are gaining strength, prepare the toppings and hot chocolate. Start celebrating, because breakfast is the most important meal of the day.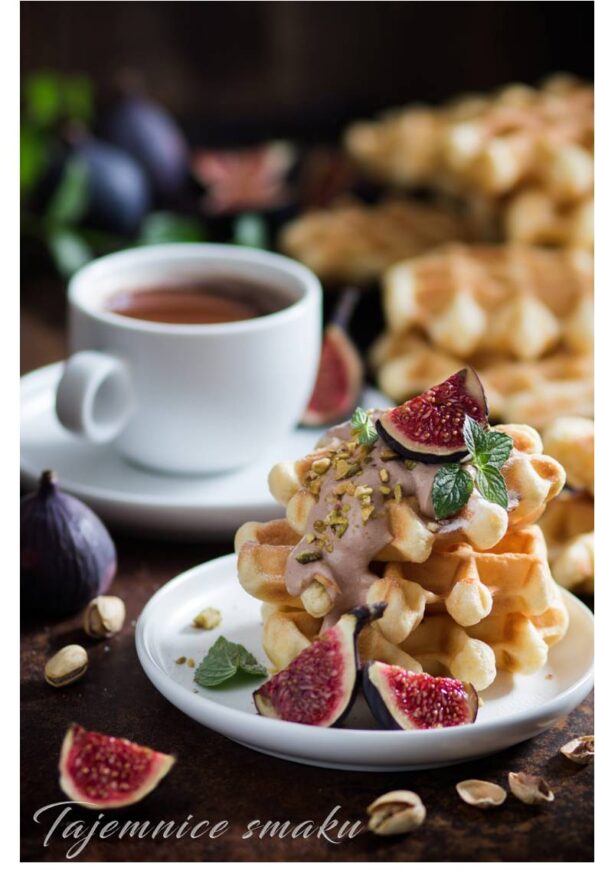 Delicious crispy waffles, fruit, yogurt, nuts and a cup of warming chocolate. After such a breakfast, we will feel full of energy and joy. This is the way to start every day!
Ingredients
Waffles
200 g of wheat flour type 500
150ml milk
50 g of butter
5 g of fresh yeast
100 ml of natural yoghurt
1 egg
1 teaspoon of sugar
pinch of salt
EXTRAS
Cocoa/Drinking chocolate - I used 14% cocoa - COCOA FANTASY Milk Smooth & Creamy>*
Natural yogurt
Seasonal fruits and other additions - I use fresh figs and pistachios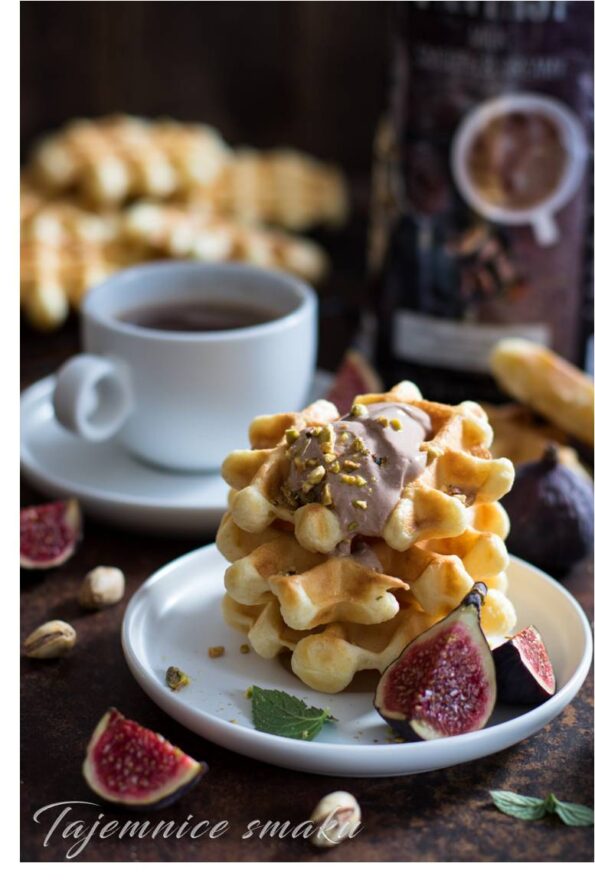 Execution
Waffles
The evening of the day before waffles are baked. Heat the milk and melt the butter in it. When the milk cools down, pour it into a bowl, add the yeast, mix and set aside for 15 minutes. Finally, add the remaining ingredients, mix, cover the bowl with cling film and leave it on the kitchen counter overnight.
A delicious and quick breakfast for a great start to the day
The next morning. We heat the waffle iron and, according to the manufacturer's instructions, grease (or not) with butter. Pour the dough in portions and bake until golden brown. Cool the baked waffles on a wire rack. Serve with your favorite toppings or just sprinkled with powdered sugar. I served my waffles with cocoa yogurt, fresh figs, pistachios and of course a cup of hot chocolate. Undoubtedly, it is one of the most delicious breakfasts in the world :-)
DRINKING COCOA
For a cup of hot drink, we need 25 g of cocoa Cocoa Fantasy Milk Smooth & Creamy and 170 ml of hot water.
Pour cocoa into a cup and pour hot water over it. We mix it and we can drink it right away!
COCOA YOGURT
While the waffles are baking, let's prepare cocoa yogurt. Pour natural yoghurt into a bowl or mug and add sweet cocoa powder one teaspoon at a time. After each added portion of cocoa, mix and try. Add another teaspoon of cocoa if you like. Make yoghurt with cocoa the way you like it!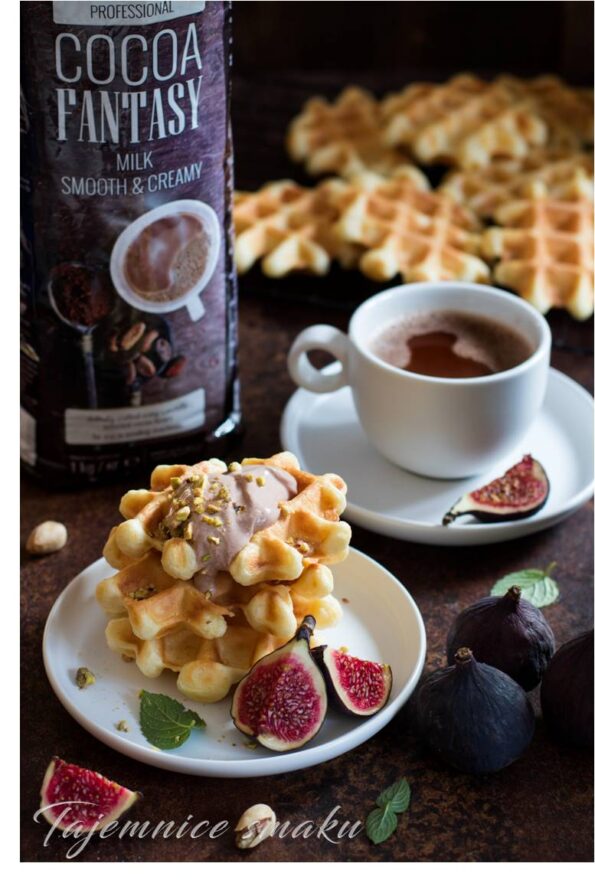 I also recommend delicious and crispy sourdough waffles and poolish leaven< /a>
*Cocoa, which was made from carefully selected cocoa beans. This is a guarantee of the noble taste of cocoa. They can be prepared both in an espresso machine and traditionally.
The entry was created in cooperation with Cafitesse.pl
also check
Comments