Empanadas de pato vinha d'alhos - duck pies - cupcakes with duck
Empanadas are baked crispy dumplings with various savory fillings. It's typical of Portugal, Argentina, Spain.... empanadas are eaten all over the world! It can be an appetizer, snack or main course.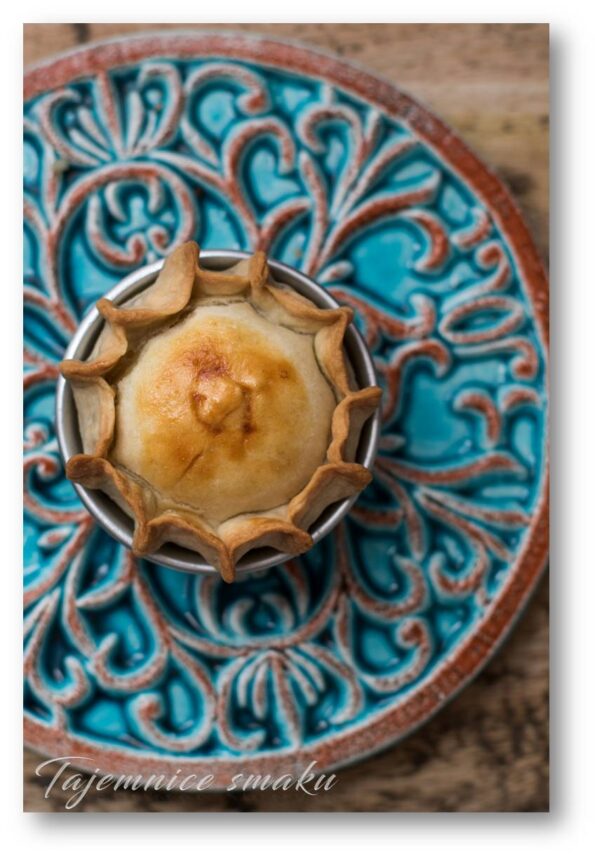 This time I'm taking you on a culinary trip to Portugal, specifically to the capital. It is in Lisbon that you can try crispy dumplings with various fillings. Empanadas are a specialty of Lisbon cuisine, you will find them in many bars and restaurants.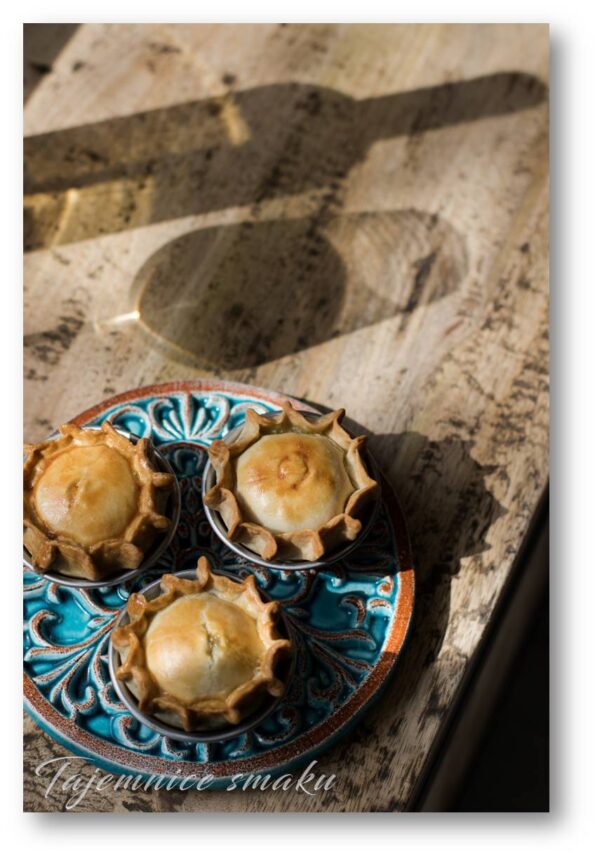 The recipe for empanadas with duck comes from the book "Lisboeta" by Nuno Mendes, which I brought from a trip from Lisbon. You can prepare empadas in the form of dumplings or, like me, in the form of cupcakes.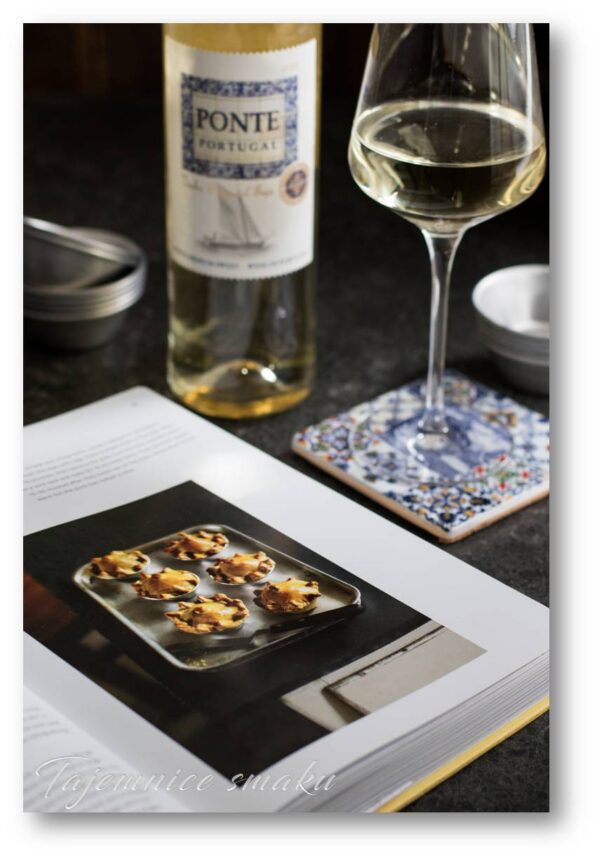 Empadas de pato vinha d'alhos - duck pies - crispy duck muffins
Ingredients
DUCK FAT
Duck leg leather
DUCK BROTH
1 liter of water
2 duck legs
fried duck skins left over from fat rendering
1 onion
1 garlic clove
1 carrot
1 bay leaf
salt
pepper
CAKE
300 g wheat flour type 500
1 teaspoon of salt
100 g of butter
1 tablespoon of olive oil
1 tablespoon of duck fat
100 g of duck broth
salt
pepper
FILLING
1 tablespoon of olive oil
1 tablespoon of duck fat
meat and carrots in broth
1 cinnamon stick
1 star anise
3 strips of orange peel
1 bay leaf
1 chopped onion
1 garlic clove
1 fennel bulb (200 - 250 g) diced
150 ml dry white wine
25 g of butter
35g of flour
300 ml (or more) broths
peel of 1 orange
a bunch of parsley, chopped
ADDITIONAL
1 egg beaten with a little milk to spread on cupcakes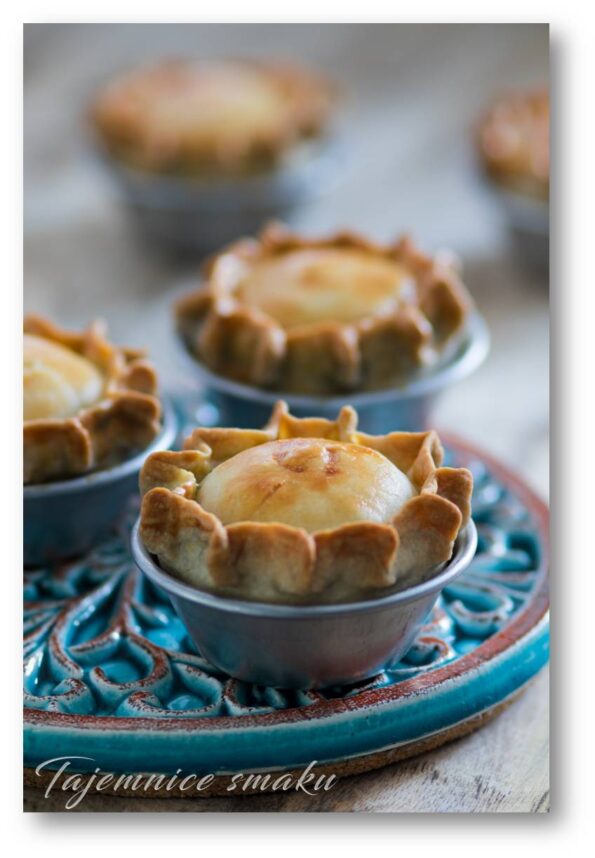 Execution
DUCK FAT
Cut off the fat and skin from the duck legs and render them over a slow fire in a frying pan. Pour the fat into a bowl, add the skins to the broth.
DUCK BROTH
Place the duck legs in a pot, pour water, add the remaining ingredients and season. Cook over low heat for 1.5 hours or until the meat is tender. We take out the duck thighs and carrots, let them cool. Separate the meat from the bones and tear it into fibers with a fork. Cut the carrot into cubes, reserve the broth for the dough and filling.
CAKE
Sift the flour into a bowl, add salt and butter, olive oil and duck fat. Pour about 100 ml of duck broth, mix quickly and knead the dough until it is elastic and smooth. We put it on a lightly floured countertop, roll it into a ball, wrap it in a food vial and refrigerate it for at least 1 hour.
FILLING
In a deep skillet, heat olive oil and duck fat over medium heat, add cinnamon, star anise, orange peel strips and bay leaf. Add chopped onion, fennel and garlic, fry for 10 minutes. Add the meat, chopped carrots and white wine and cook for a few more minutes. Season and leave to cool, then remove the cinnamon, star anise, orange peel and bay leaf.
Melt the butter in a frying pan over low heat, add the flour and fry for a few minutes until light golden. Gradually add 300 ml of duck broth, bring to a boil, stirring constantly, until you get a thick sauce. Add the filling together with grated orange peel and parsley to the sauce.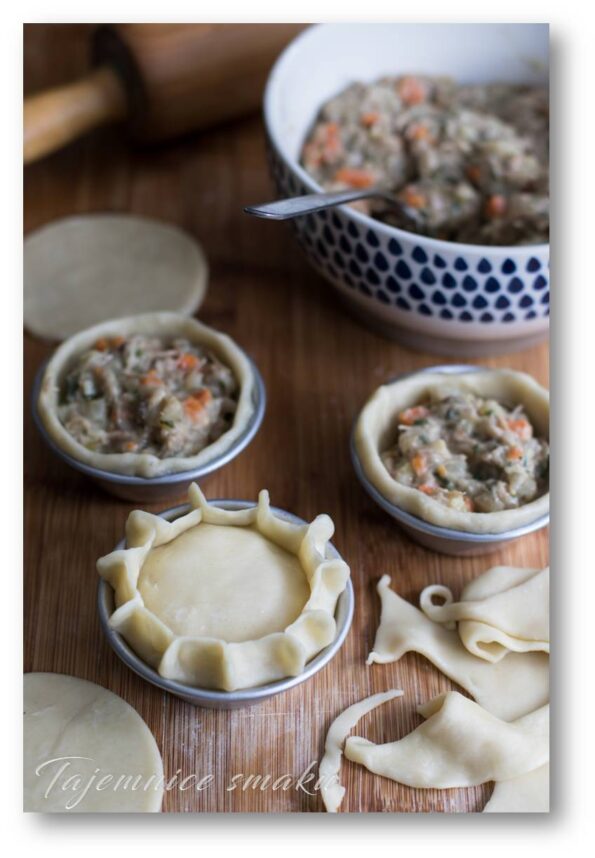 EMPANAS
Preheat the oven to 200 ° C
Roll out the dough to a thickness of about 3 mm. Using a glass, for example, cut out circles large enough to cover the muffin tins with an excess of about 5 mm. Cut out smaller circles from the second piece of dough so that they fit on top as lids.
We line the molds with larger circles of dough and fill them with duck filling. We put smaller circles on top, squeeze the edges and stick them together, like dumplings. Cut a hole in the middle and brush the whole thing with egg.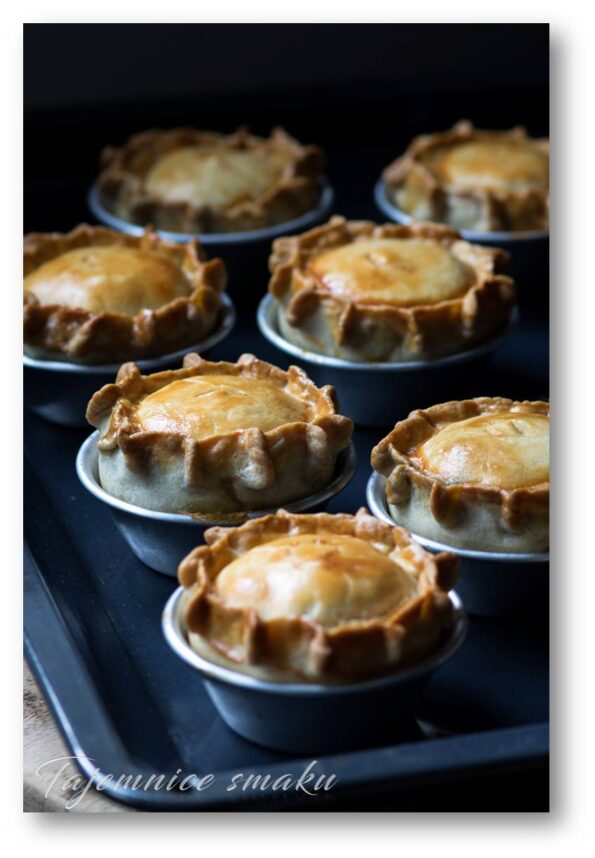 Bake for 30 - 40 minutes until golden. Empanadas are best eaten 15-20 minutes after taking them out of the oven, when they are still warm but the duck has rested a bit. They taste perfect with a glass of good wine.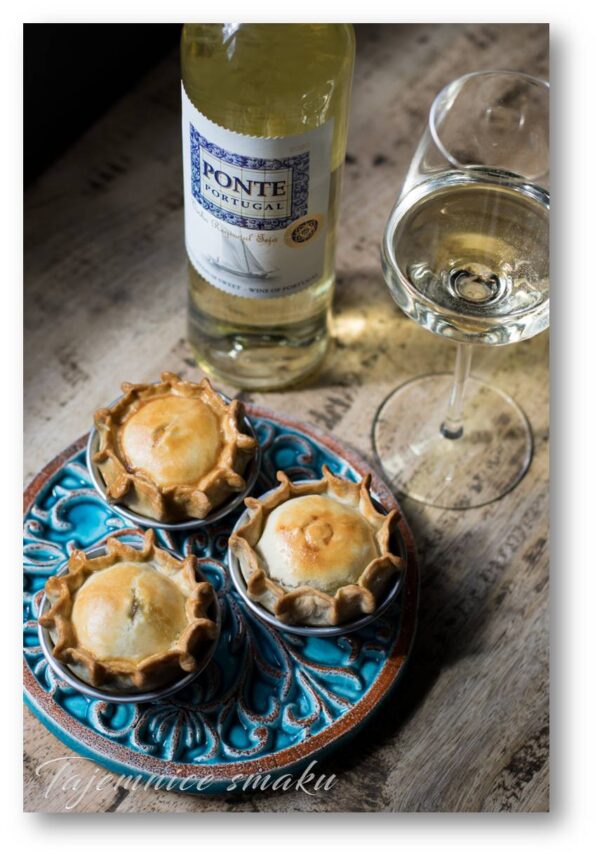 Do you like Portuguese wines? If so, it's fantastic, because the COMPETITION has just started, in which you can win a trip to Portugal and try wine on the spot.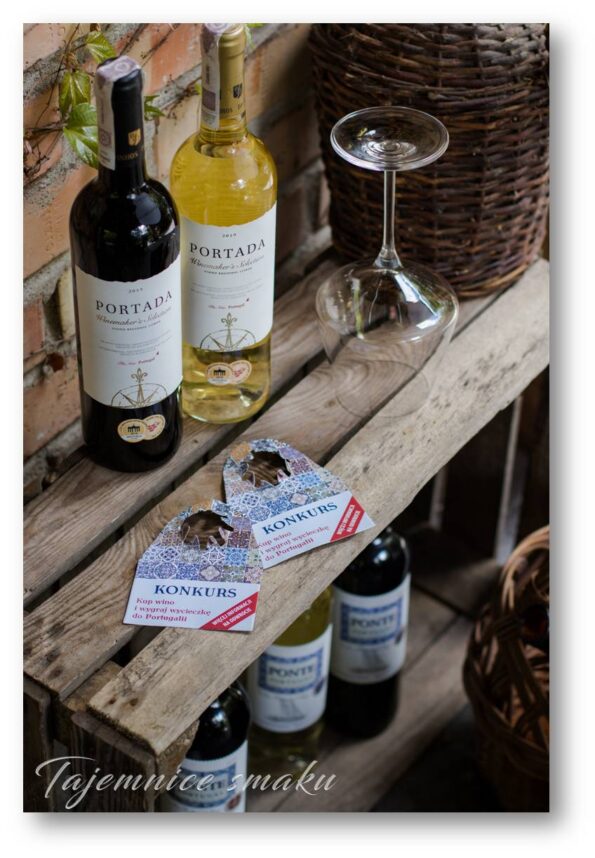 CONTEST in which you can win:
- a wonderful trip for 2 people to Portugal
- 2 x set of Puccini suitcases with 10 bottles of wine
- 30 x set of Portuguese wines with Lisboa and Tejo regions %2F%3Ffbclid%3DIwAR17FKfopPVStx2fSVukb9K-8n44u9-9ekF4lMqqoT4NkirYxIJDDKfAZHg&h=AT1Q0z2OLESix9pTO5RIBFu5aXHdZiViDNmpOuwq6w7g-9tIC21qGMobVYHOkCDW2TA7cJmU9zYoDfWKmy9Ns_MkNobU5__yUkV2B0lVJTSZWbOvbY5s7YtwFYy1A7_yEKQ&__tn__=-UK-R&c%5b0%5d=AT20wbO1ajr53LGj8xuWPOWebfDNleu2t3_EfwFEkH-Udrg-Fnnf5eAA3GQv8ORdXQld_HLD7bE2pqz8bmflrae1Xcpr26NTRWltZYJQIkbswe6wQ_2NqbxN_hgtBaP0hCTcrsK-lzCZPqHV-zl_dCj-31bSSx3GBfryO-M4JPlVmYk" target="_blank">www.winazportugalii.pl< /a>
The competition lasts until June 30, 2021
This entry was created in cooperation with TIM
also check
Comments