Homemade bread - sourdough bread with wheat bread flour and semolina, i.e. durum wheat flour
What is semolina? Semolina is a flour obtained in the process of grinding durum wheat. It resembles fine porridge, is characterized by an amber-yellow color that colors the products prepared from it, as well as gives them a characteristic taste and smell.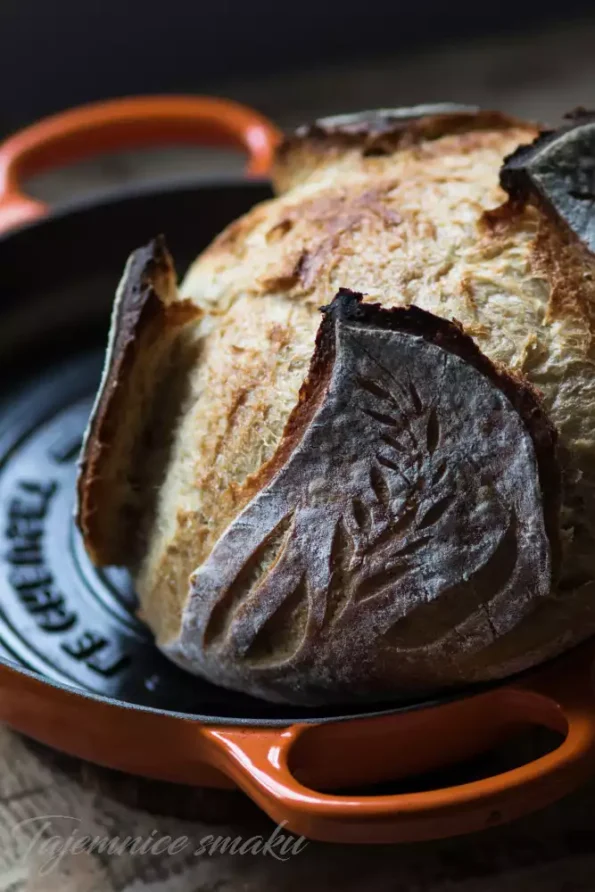 Semolina is mainly used for making pasta, but also for yeast and sourdough baking, such as bread, focaccia or pizza. Durum wheat flour is becoming more and more popular because, in addition to the content of fibre, vitamins and mineral salts, it has a low glycemic index.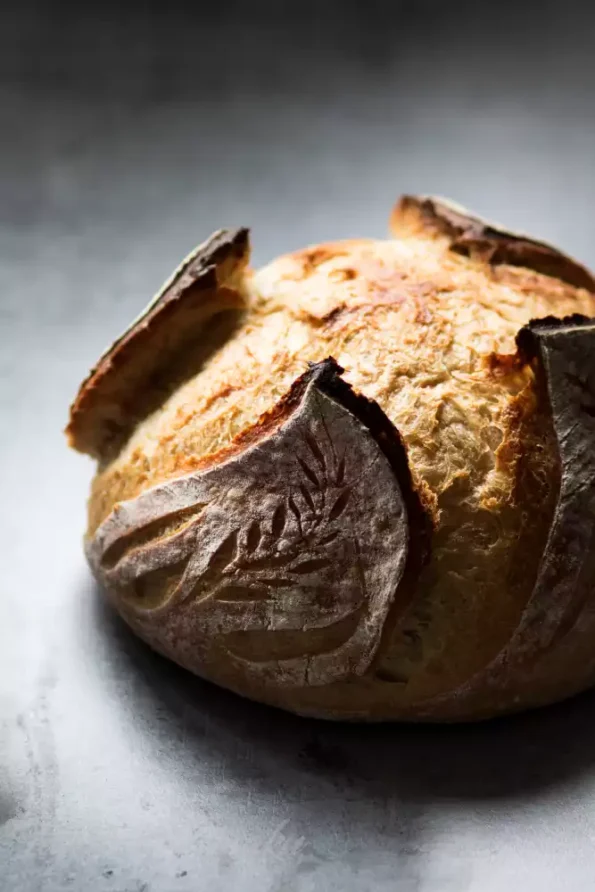 INGREDIENTSfor one loaf
GROUT
20 g of active sourdough starter
40 g wheat flour type 750
40g water
RIGHT DOUGH
100 g leaven
300 g wheat flour type 750
200 g semolina, durum wheat flour
350g water
8g salt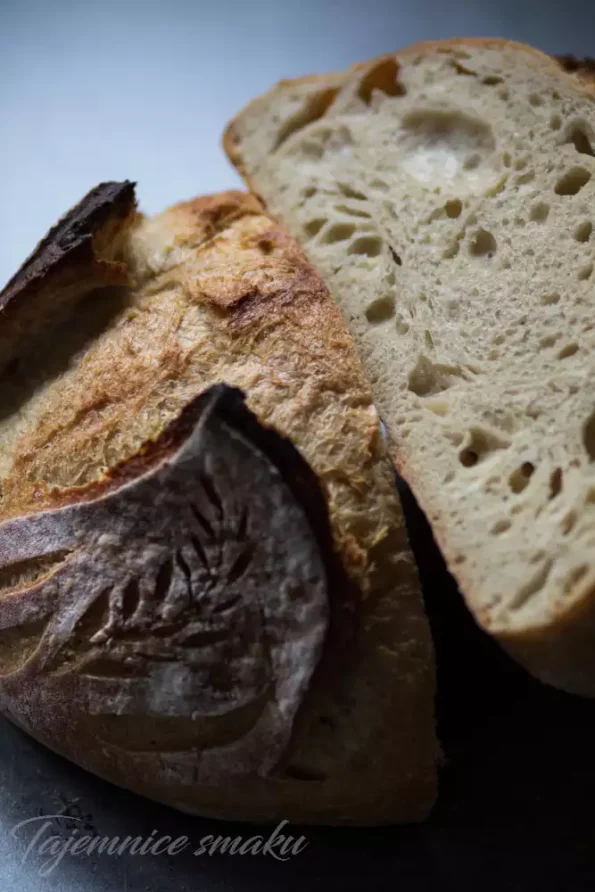 EXECUTION
Mix the ingredients for the leaven, cover and leave for 8 - 10 hours. For me it is usually between 6.00 - 8.00 in the morning.
When the sourdough is ready, mix it in a bowl with water and flour, just until the ingredients are combined.
Cover the bowl and leave it at room temperature for 1 hour.
After an hour, add salt and knead/mix the dough thoroughly.
Let it rest for 15 minutes, then start assembling.
During fermentation, fold the dough 3 - 4 times, 30 minutes apart, until it visibly increases in volume and a strong gluten mesh is formed.
Assembling the dough - with a hand moistened with water, we grab the dough on one side, stretch it slightly and fold it inwards. We turn the bowl with the dough and repeat 3 - 4 times on all sides.
Put the dough on a surface sprinkled with flour, form an oblong or round loaf and put it in the proofing basket.
Cover the basket and place it in the fridge for proofing for about 10 - 18 hours.
Bake immediately after removing from the refrigerator.
Before baking, heat the cast iron pot in the oven for about 30 minutes at 250°C.
Gently put the loaf on the baking paper, cut it, e.g. with a razor blade.
Put the cut bread together with the paper into the preheated pot and bake the first 20 minutes at 250°C with the lid on.
Then remove the lid, reduce the temperature to 210/230°C (the temperature depends on the oven) and bake for another 20 minutes.
The baked bread is cooled on the grate.
also check
Comments