Sweetie cheesecake on a biscuit base with grapefruit juice
Cheesecake is a cake that everyone knows, and most even like ;-) There are many variations on cheesecake, this time we used Sweetie grapefruit juice.
Ingredients
BOTTOM
150g sponge cakes with sugar
70g walnuts
70g butter
1 teaspoon cocoa
CHEESE GROUND
500g ground cottage cheese
200ml cream 30%
100ml SWEETIE grapefruit juice
80g icing sugar
15g vanilla sugar
1 1/2 tablespoons of potato flour
1 large egg or 2 small
JUMPER
50g white chocolate
2 tbsp SWEETIE grapefruit juice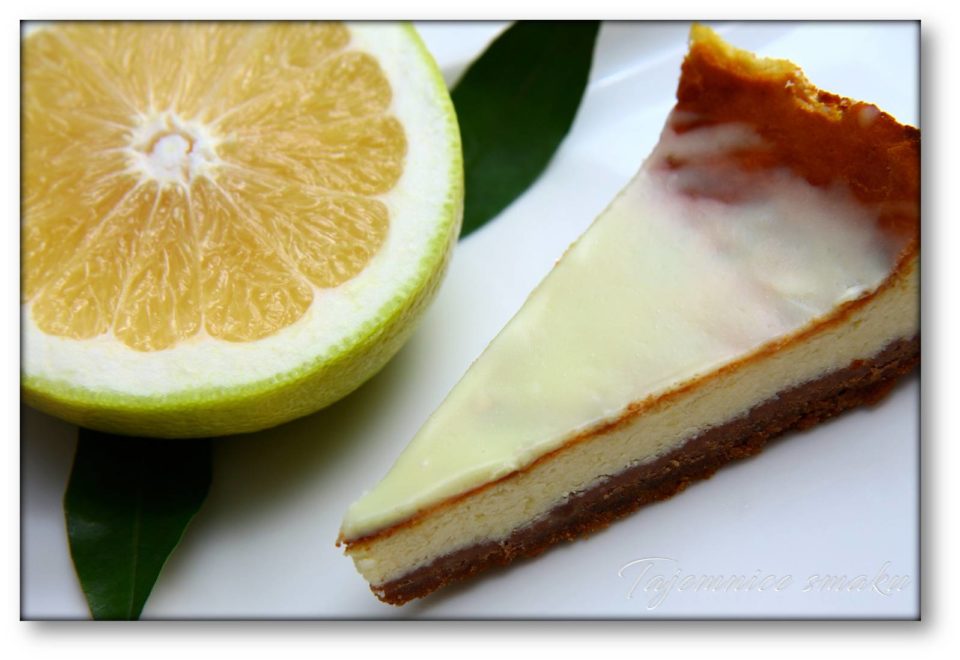 Execution
Toast the nuts in a dry frying pan, let them cool down.
Line a 24cm springform cake tin with baking paper.
Biscuits, butter cut into smaller pieces, roasted nuts, grind in a food processor to wet sand. Put on the bottom of the springform pan, put in the fridge.
Combine all the ingredients for the curd mass together and mix very thoroughly in a food processor to obtain a homogeneous mass.
Preheat the oven to 180 °C - top and bottom.
Pour the cheese mass on the bottom of the biscuits, put in the preheated oven and bake for about 45 minutes.
Chocolate and grapefruit coating: break the chocolate into pieces and melt it in a water bath, at the end gradually add grapefruit juice and mix it intensively with the chocolate until a velvety consistency is obtained.
When the cheesecake is cold, pour our topping on top and put it in the fridge until the topping solidifies.
Then it's been a while and the cheesecake is gone. The last piece in the picture ;-)
also check
Comments