Herrings in vinegar marinade with mustard seeds
There are probably a million recipes for herring. Everyone has their own tastes and their proven ideas, i.e. their "taste secrets" for herring :-). This time we propose a recipe that combines simplicity of execution with an interesting and expressive taste. Prepared herring, according to this recipe, we can enjoy, just like that "from a jar" ;-). It can also be a base, after adding your favorite ingredients for further, individual flavor variations.
Ingredients
2 glasses of water
½ cup vinegar
4 shallots
4 tbsp white mustard seeds
6 black peppercorns
6-8 herring fillets a'la Matjas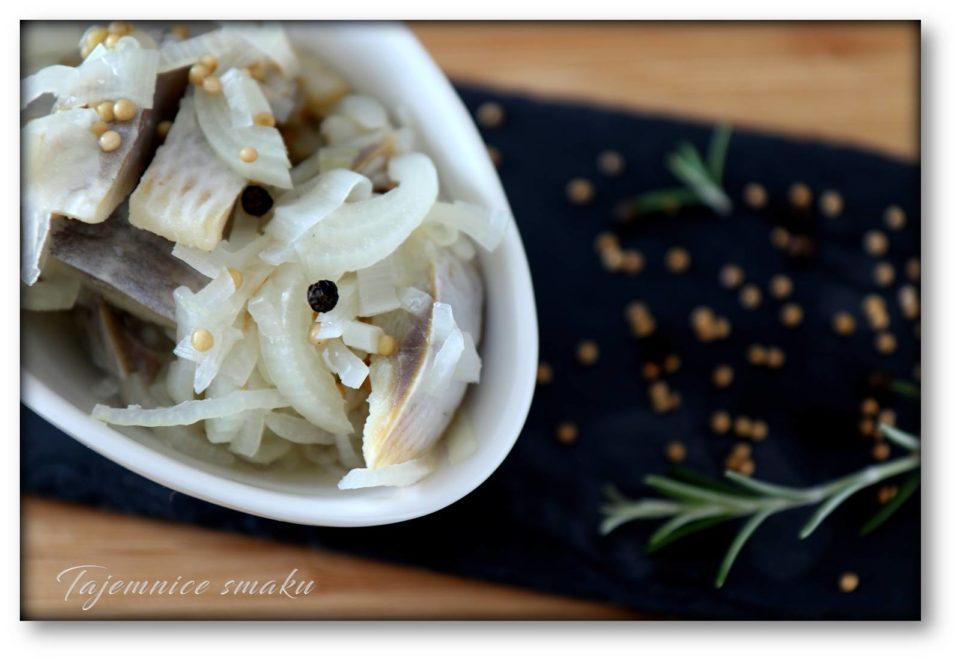 Execution
Soak herring for about an hour, then change the water and soak another hour.
Boil water in a small pot. Cut the shallot in half and into feathers, put it in boiling water for about 2 minutes, then add pepper, mustard seeds and vinegar. It is best to cover the solution immediately and leave it to cool down, otherwise the house will have an unpleasant vinegar smell :-).
Cut the herring into about 2 cm pieces. Place in a jar in layers alternately with shallots and mustard seeds and pour the rest of the brine. We store in the fridge. They are best after about 3 days of marinating.
Save< /span>
Save< /span>
Save< /span>
Save
Save< /span>
also check
Comments