Learn the power of wild herbs, weeds and tree leaves and learn to cook in harmony with the rhythms of nature
The book "The Taste of Wild Plants. More than 100 recipes for seasonal dishes" by Patricia Machałek.
The book "The Taste of Wild Plants.

Cooking in harmony with the rhythm of nature? Nothing easier. Patrycja Machałek in her new book presents recipes using wild herbs, weeds, flowers, mushrooms and tree leaves.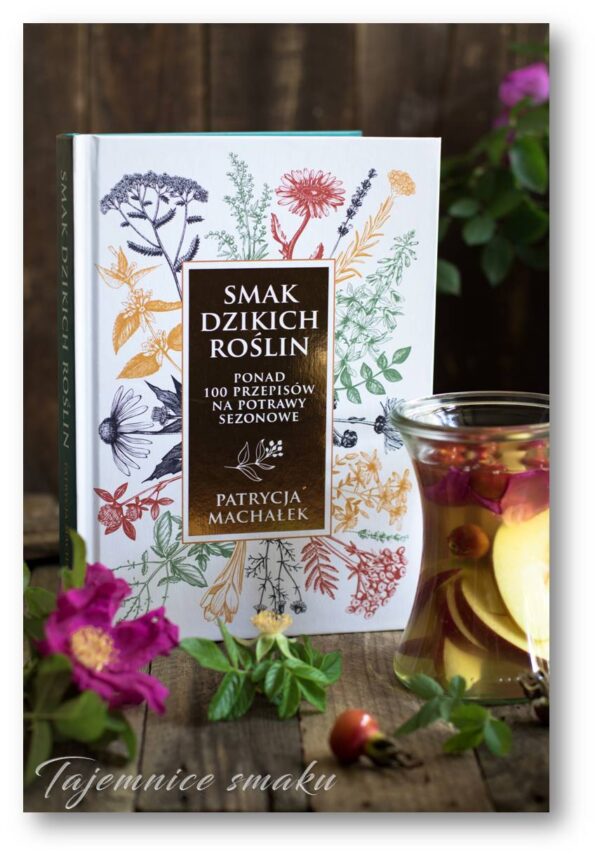 A meadow, a forest, a clearing, or even a home garden - all these places hide wild plants that are a treasure trove of flavor, vitamins and soothing properties for our bodies. This is worth appreciating and it is wise to take advantage of it. Even plants picked during a short walk can be simply ... cook.

In the book you will find recipes broken down by season, here are some of them:

Spring

- coconut cocktail with birch leaves

- violet drink

- marmalade from Douglas fir cones

- marmalade from forsythia

- tincture of acacia robinia flowers

Summer

- elderflower champagne

- forest gin

- rice with meadow clover

- daisy butter

- nettle lazy

Autumn

- acorn and roasted buckwheat coffee

- acorn bread on sourdough

- rosehip vinegar

- rowan jam

- sloe gin with honey

- heather wine

Winter

- fir cone and apple cider vinegar

- pobazina, or hazelnut cake

- pickled pine shoots

..

and many other excellent dishes using non-obvious plants that grow around us.

The first recipe I prepared from the book is apple and rosehip vinegar

The recipes are preceded by a description of the plant we will use. It turns out, that we can use the gifts of nature at any time of the year. Seasonal cooking with wild plants is easier than you think!

The Taste of Wild Plants. Over 100 recipes for seasonal dishes - Patrycja Machałek

Thank you to Znak publishing house for providing a copy of the book for review.
also check
Comments