Fresh herring carcasses, not salted, can be purchased at popular food discount stores. They do not need to be soaked in water, they can be fried, but they can also be marinated.
If you only have salted herring, soak them in water beforehand and do not add salt to the citrus marinade.
Ingredients
PICKLE
about 400g of fresh herring carcasses
2 oranges
1 lemon
1 lime
2 tangerines
1 teaspoon of salt
PICKLE
1 shallot
1/2 tsp coriander seeds
2 carnations
2 allspice grains
10 black peppercorns
oil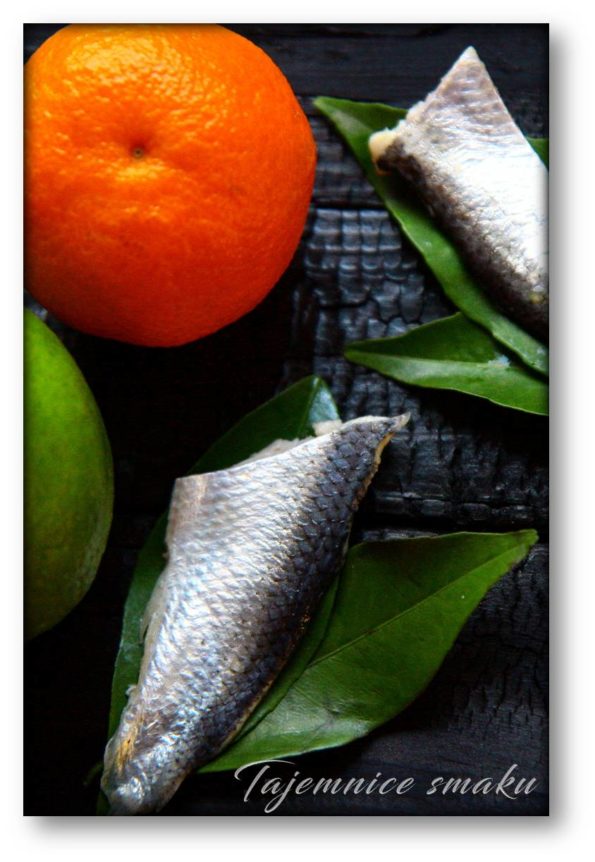 Execution
Herring carcasses are washed, dried with a paper towel, check if they have notochord, if so, cut it out. Cut the filleted herring into smaller pieces and place, preferably in a glass container. Squeeze the juice from the citrus, add a teaspoon of salt to the juice, pour over the herrings. Marinate in the fridge for 48 hours. After this time, drain the herring from the marinade.
Slice the shallot into small feathers. Crush the spices in a mortar. Layer herring in a bowl, glass container, sprinkle with spices and shallots. Pour the oil so that everything is covered. We put it back in the fridge and wait.... this time 24 hours is enough :-)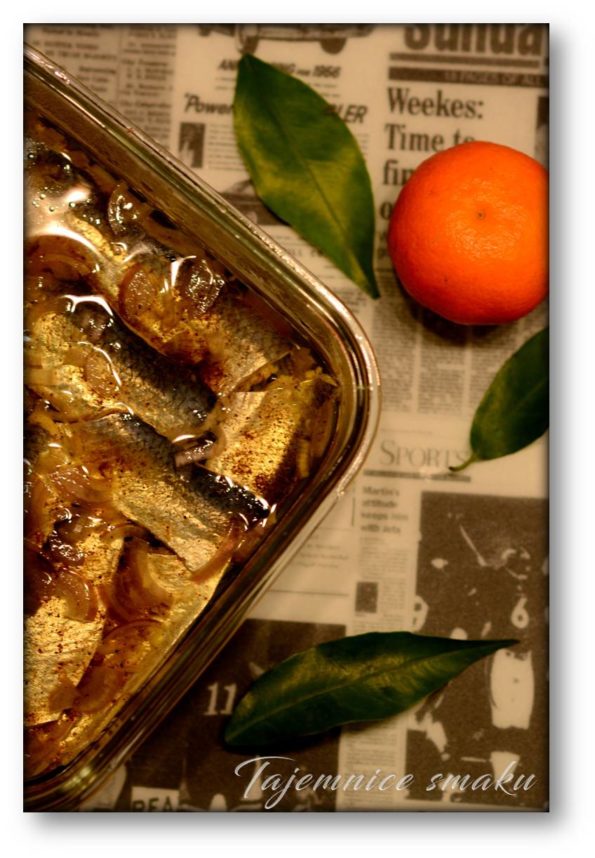 Unfortunately, we have no idea how to use the citrus pickle after herring :-(
Save< /span>
Save< /span>
also check
Comments