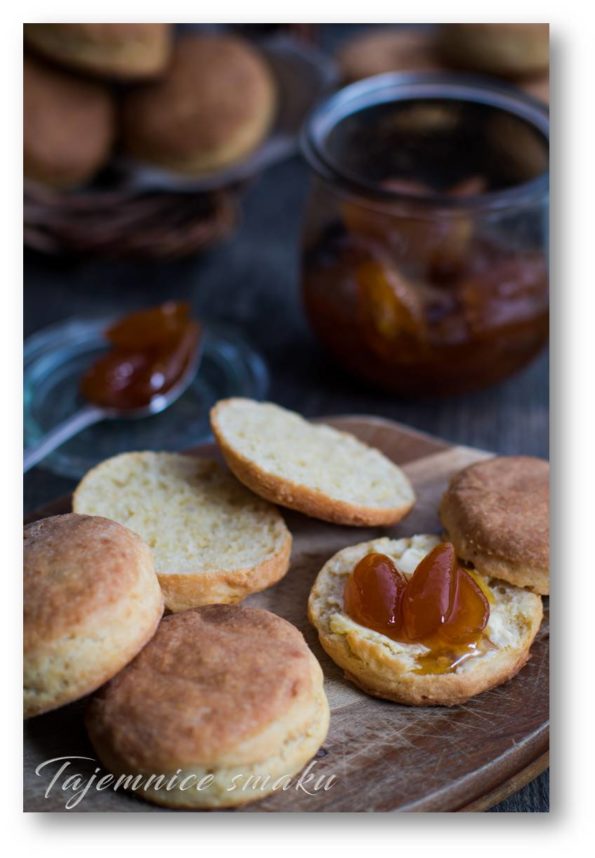 Scones are probably the fastest and easiest to make buns. These are English breakfast buns without yeast, so we don't have to wait for the dough to double in size. It takes us about 30 - 40 minutes to enjoy fresh and tasty rolls. We mix the dry ingredients, rub in the butter, add the yogurt, knead and we have a ready dough. We can, like me, cut out circles from the dough, but we can also cut the rolled out cake similarly to pizza and bake buns in triangles.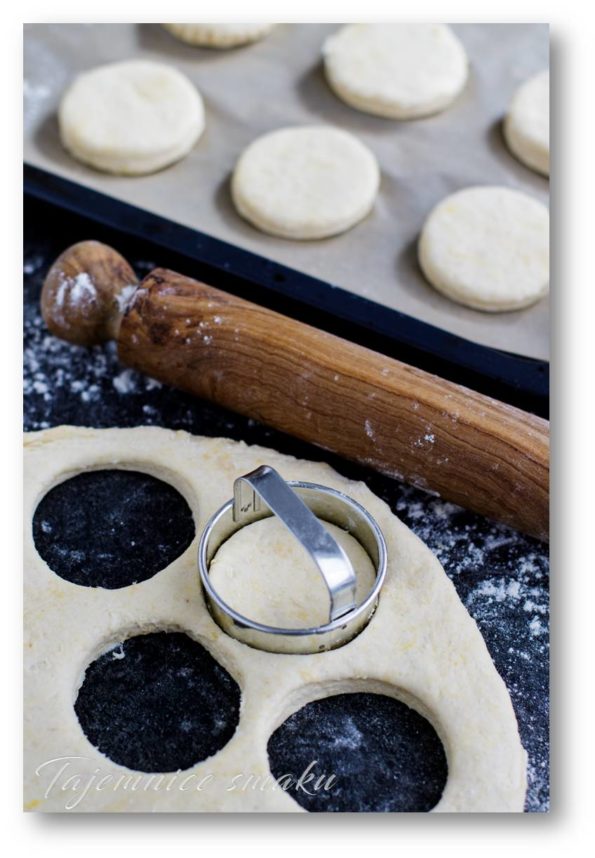 Ingredientsna about 20 rolls
260 g flour (I used 150 g spelled cake flour and 110 g wheat type 500)
40 g sugar-free vanilla pudding powder
1 tablespoon of baking powder
1/2 teaspoon of salt
1 teaspoon of sugar
100 g of butter
300 g of Greek yogurt
Execution
Preheat the oven to 230°C. Sift flour, pudding, baking powder, salt and sugar into a bowl and mix. Cut small pieces of butter into the flour with a knife, then use your fingertips to rub the pieces of butter into the flour. At the end, add yogurt and knead the dough quickly.
Transfer the dough onto a floured board and roll it out a cake with a thickness of 1.5 - 2 cm. Cut out circles and place them on a lined baking sheet baking paper. Bake for about 15-18 minutes, until the buns are golden color.
Enjoy!
also check
Comments