Culinary in Zakopane - January 2017
Zakopane,  the capital of the Polish Tatra Mountains, which you love or... exactly...
You can be discouraged from staying in this city when you are overwhelmed by the crowds on Krupówki, on the slope, on the trails, especially on the trail to Morskie Oko or to Giewont.
In winter, it is good to go to Zakopane before the holiday season, the prices of accommodation are still affordable and people are not on our heels.
This time our visit to Zakopane was aimed at: relaxing, walking and searching for traditional flavors of Podhale.
The culinary trail in Zakopane is also Russian roulette. For several years, we have been trying not to visit inns and restaurants on Krupówki. This reluctance is dictated by gastric adventures, ours and others, but maybe not here ;-)
But it's worth trying! All you need to do is turn slightly to the side from the famous promenade and you can find a nice feast with a Podhale stamp.
"Bąkowa Zohylina Wyźnio" is our first stop after a day long journey. Fairy-tale surroundings of the pub, especially since it snowed.
A wooden building with a centrally located hearth, with a highlander band, evening that hey ;-)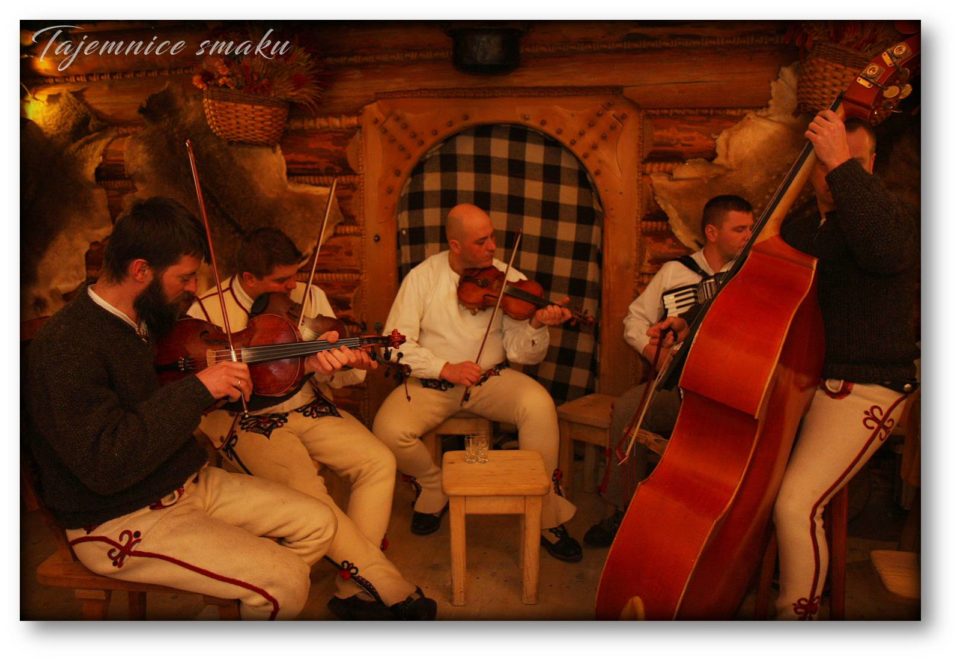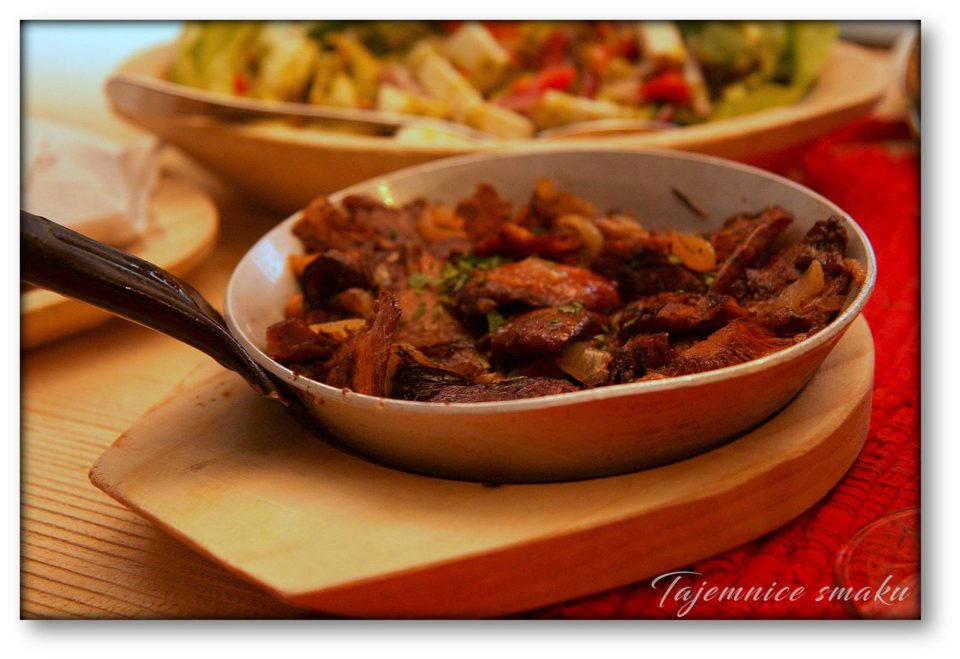 Apart from music teas, oscypek cheese and fried mushrooms from the pan, "Koza na wild" deserves attention. This dish is one of the specialties participating in the "Tastes of Podhale" project.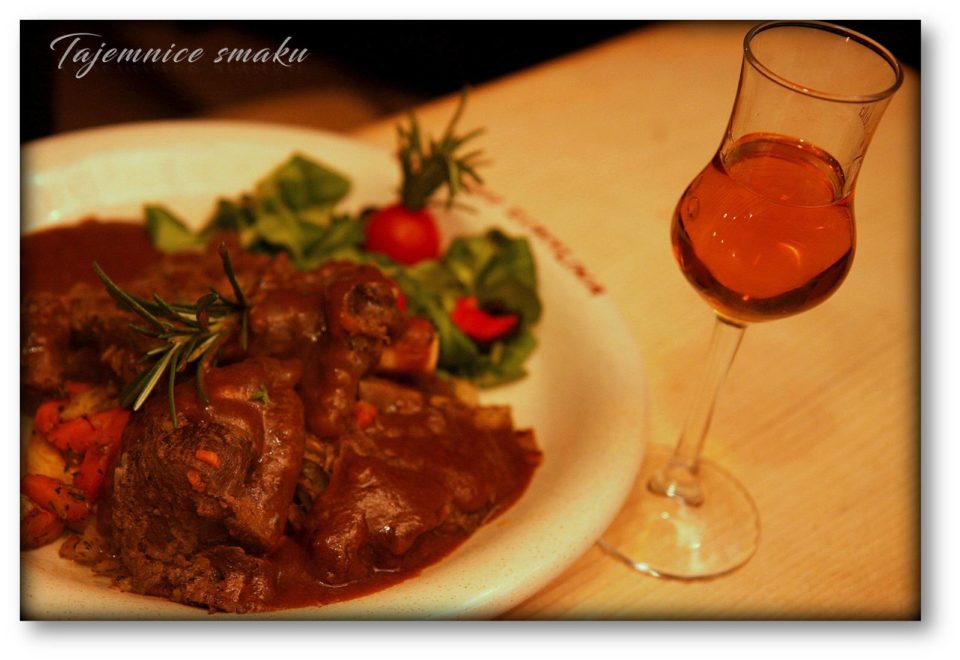 We will not write about all the places and dishes, because we are not culinary critics. But our this year's discovery "Restauracja Zakopiańska" deserves special attention. Traditional decor in a historic villa, friendly service, very tasty cuisine. We were four people and decided to order different dishes. There was a lot to taste! Kudos to the chef!
Lamb shank with garlic mashed potatoes, red sauerkraut with red onion, port-based sauce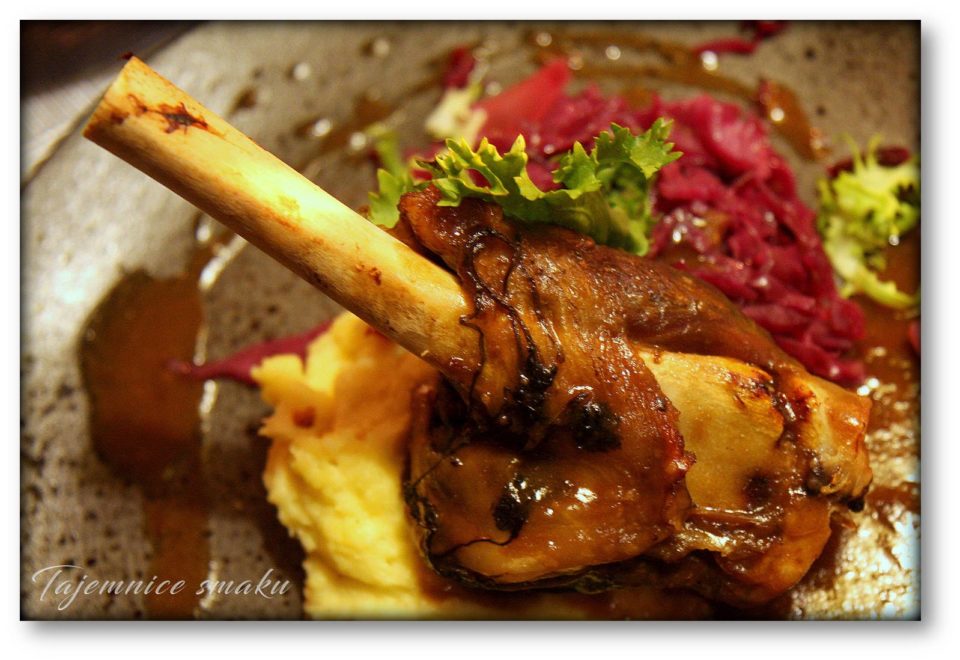 Lamb tartare with salad of marinated mushrooms and tomatoes, roasted bone marrow, coriander oil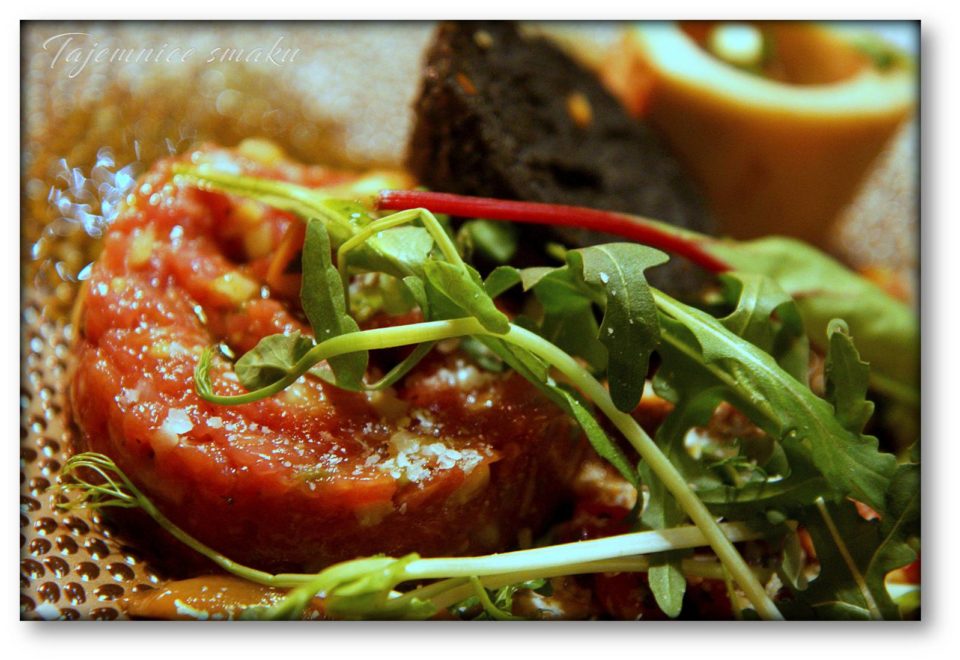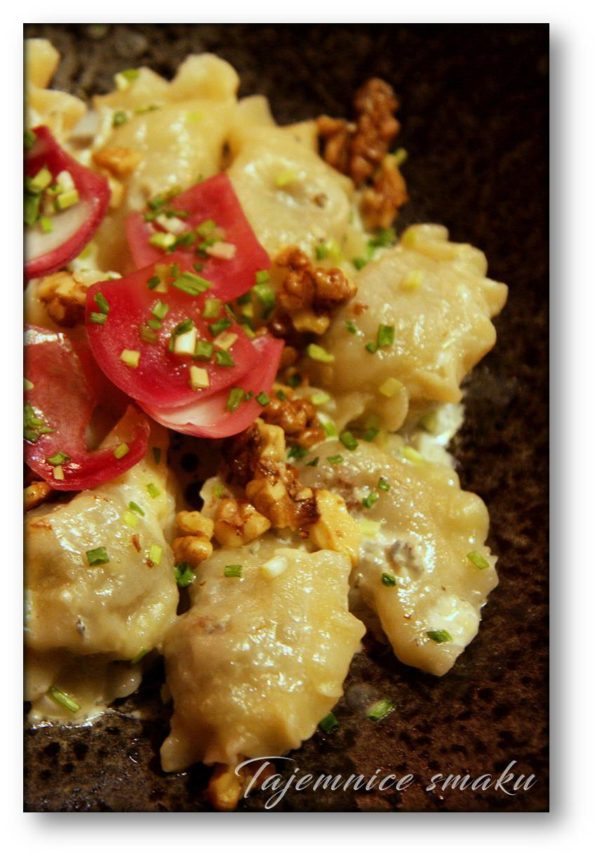 Beef cheek dumplings with cheese sauce, onion and walnuts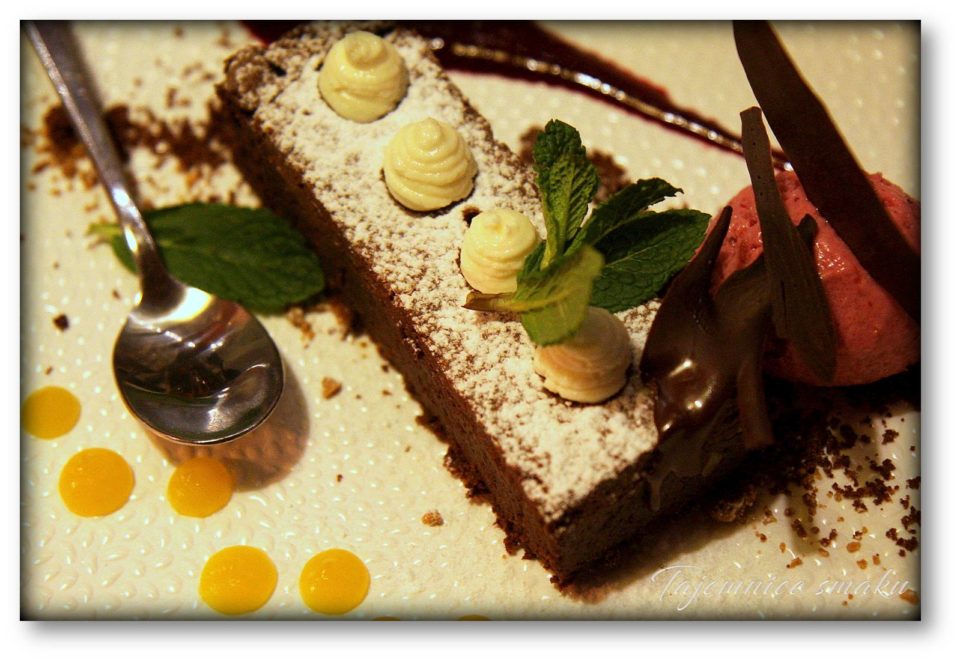 Chocolate cookie with nuts, cherry sauce, cranberry ice cream, white chocolate earth, lemon mascarpone
We were also fed very tasty food in the Regional Inn "Przy Młynie". We try to visit this place every time we stay in Zakopane.
Kwaśnica, a traditional highlander's dish on smoked ribs, appealed to our palates in the "Obrochtówka" inn.
Apart from the culinary trail, there was also a shopping trail ;-)
A visit to the stalls near Gubałówka is our must! Slippers, gloves, scarves, hats, wooden things, rugs and other wonders...
And highlander cheese! Without cheese, we don't even have to go home. Of course, with a jar of mud cranberries.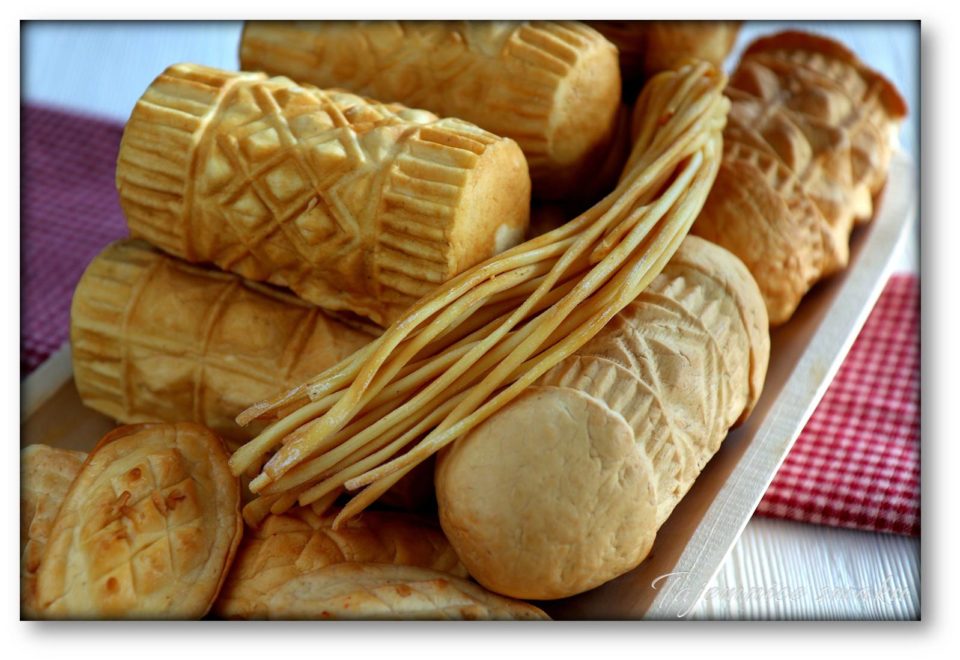 Smoked cheeses inspired us to culinary experiments and several tasty dishes were created here:
Under the influence of the winter and highlander atmosphere, we persuaded ourselves to go on a sleigh ride in the Kościeliska Valley. It was cold, fun and we ended the whole fun with a feast in the hut by the fire with sausage and tea with electricity to warm up. In addition, a highlander band played for us... HEY!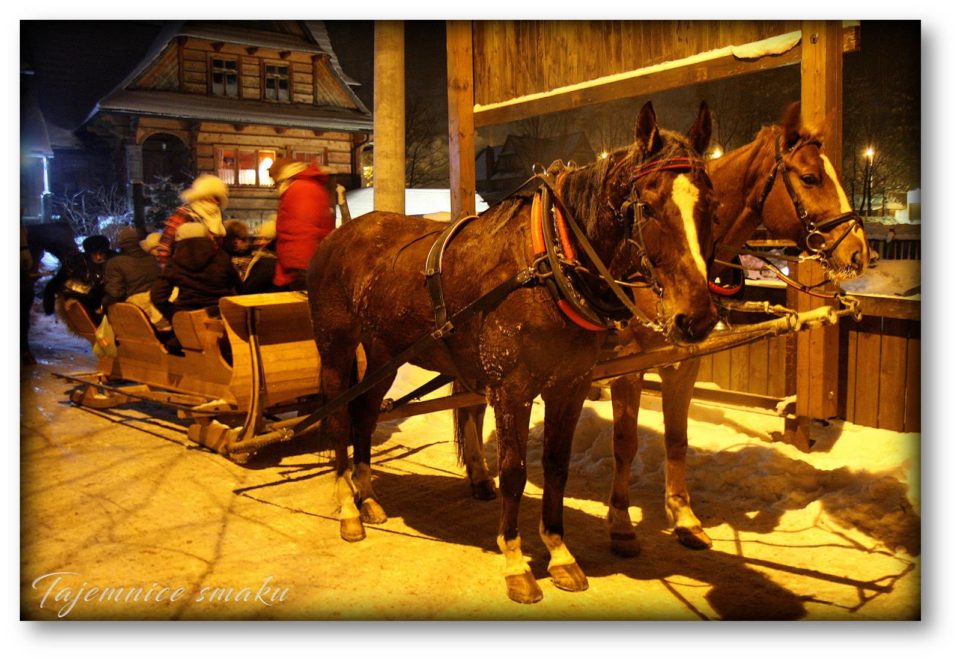 As always, there is not enough, we will probably come back here again.
Save< /span>
also check
Comments