Gingerbread spice - homemade gingerbread spice - aromatic, real, the best!
What do we use gingerbread spice for?
First and foremost, gingerbread!... gingerbread, gingerbread and more. Gingerbread spice can be added to many dishes, both sweet and savory.
Gingerbread spice works very well in oatmeal, yogurt cocktails, fruit cocktails. We can flavor tea, coffee and hot chocolate with it. A pinch of spice will add character to pancakes, pancakes, waffles. Who likes this wonderful smell of gingerbread spice knows what I'm talking about.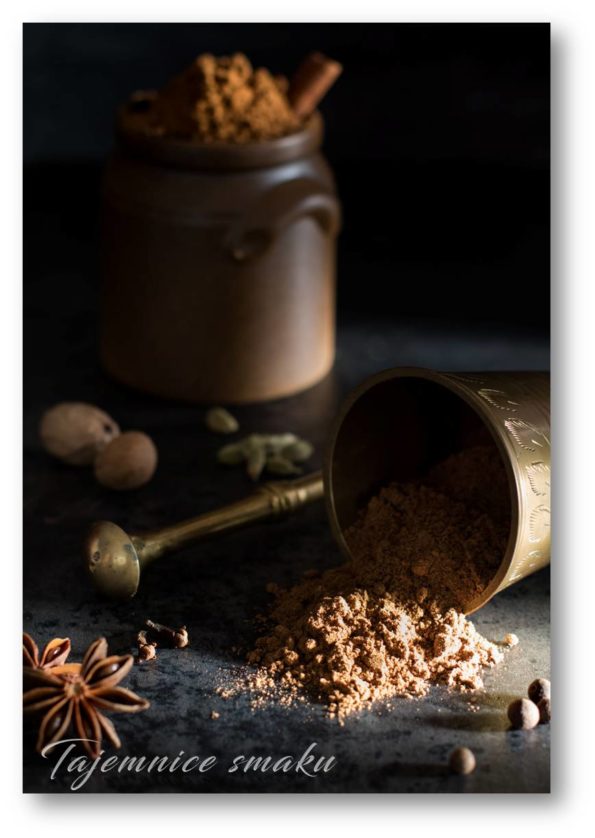 This gingerbread spice is perfect for CAKES FOR STAROPOLISH GINGERBACK MATURING
Before we start to go crazy with adding spices to everything we like, let's get acquainted with the composition of ready-made spice mixes. Unfortunately, it turns out that they often contain additives such as sugar, cocoa and even flour...
That's why I suggest making your own mix at home. Use proven recipes* for the first time. If you want to perfect your mix, try experimenting with the proportions next time.
COMPOSIT
50 g ground cinnamon
20 g of ground dried ginger
15 g of ground cardamom (or shelled seeds)
10 g ground or grated nutmeg
15 g of cloves
10 g of allspice grains
5 g black peppercorns
5 g aniseed stars (we use whole stars)
EXECUTION
Cloves, allspice, peppercorns, anise stars, if we have in grains, we also grind cardamom in a coffee grinder or thoroughly crush it in a mortar.
If we use a mortar, it is worth sifting the spice through a fine sieve at the end, and then combine it with the ingredients that we have already purchased ground.
The thermomix food processor will be perfect for preparing spices. All you need to do is throw all the ingredients into the device's cup and grind for 30 seconds at the highest speed. In half a minute we have a fragrant gingerbread spice.
Transfer the finished spice into a tightly closed container or jar.
We store it in a dark place, protecting it from the sun's rays.
Happy baking!
*Recipe for ingredients taken from "My pastries"
also check
Comments