Homemade sourdough bread, wheat with the addition of chia seeds. Bread baked in a cast iron pot
Amber Bakery in September, this time wheat sourdough bread with the addition of chia seeds.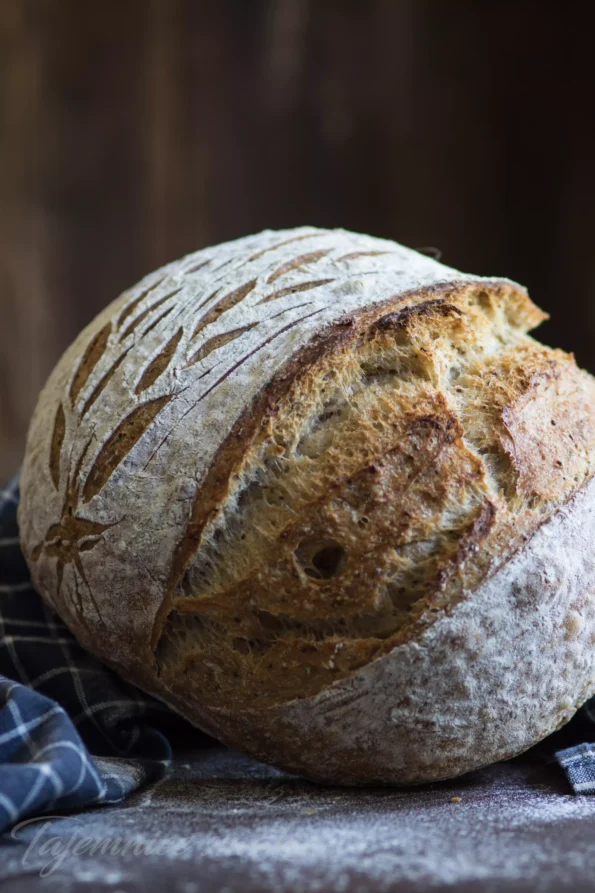 You can use wheat or rye sourdough to prepare bread. The one you have at home and which suits you better.
The recipe comes from the blog Cooking at Ola and according to For that recipe, we need 500 g of wheat flour type 750. I decided to reduce the amount of bread flour and add 100 g of whole wheat flour instead. I like this bread better.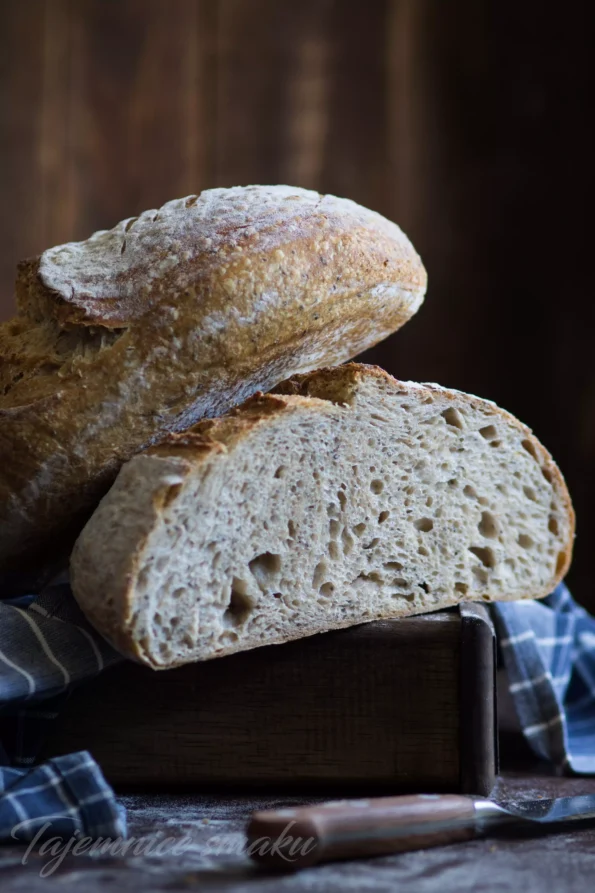 INGREDIENTSfor one loaf
100 g sourdough - fed 10 - 12 hours earlier
400 g bread flour type 750
100 g wholegrain wheat flour type 1850
370 g of water
10 g of salt
15 g of chia seeds
EXECUTION
In a bowl, mix water with sourdough starter and flour, so that everything is well combined.
Cover the bowl and leave it at room temperature for an hour.
After this time, add salt and chia seeds and, using your hand or a food processor, press them well into the dough.
Let the dough rest for 45 minutes, covered.
Then fold the dough 3 - 4 times every 45 minutes until a visible increase in volume and the formation of a strong gluten mesh.
FOLDING THE CAKE - with a hand moistened with water, grab the dough on one side, stretch it slightly and fold it inwards. Turn the bowl with the dough and repeat 3 - 4 times on all sides.
Put the dough on a surface sprinkled with flour and form an oblong or round loaf and place it in the proofing basket.
Cover the basket and put it in the fridge for proofing for about 10 - 18 hours.
Bake immediately after taking it out of the fridge.
Before baking, heat the cast-iron pot in the oven for about 30 minutes at 250°C. Gently put the loaf on the baking paper, make cuts, e.g. with a razor blade.
Put the cut bread into a preheated pot and bake for the first 20 minutes at 250°C with the lid on.
Then remove the lid, reduce the temperature to 210/230°C (temperature depends on the oven) and bake for another 20 minutes.
Cool the baked bread on a grid.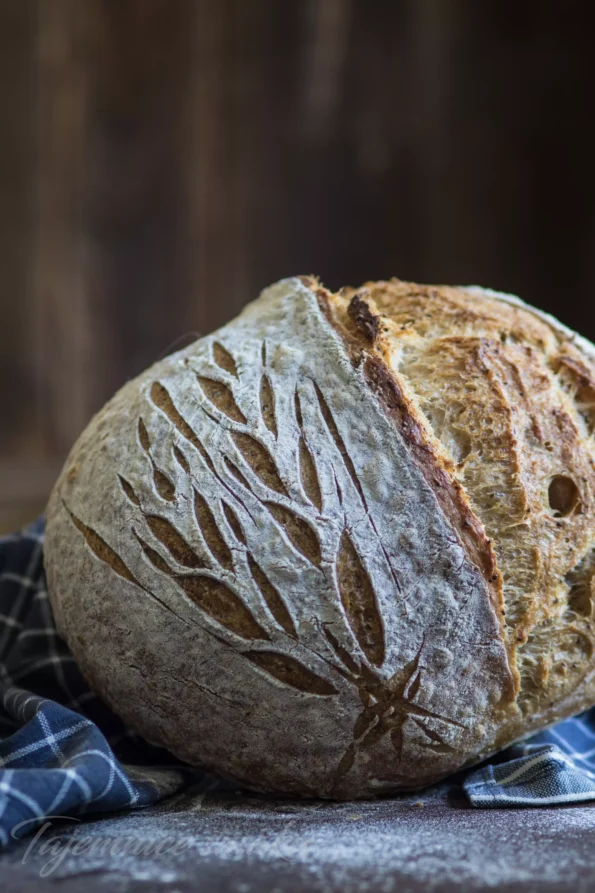 Chia bread on blogs:
Lilies of the valley in the kitchen
Gucio's kitchen
Kitchen door
My little magic
Gardens of Babylon
Secrets of taste
Kitchen privacy
also check
Comments